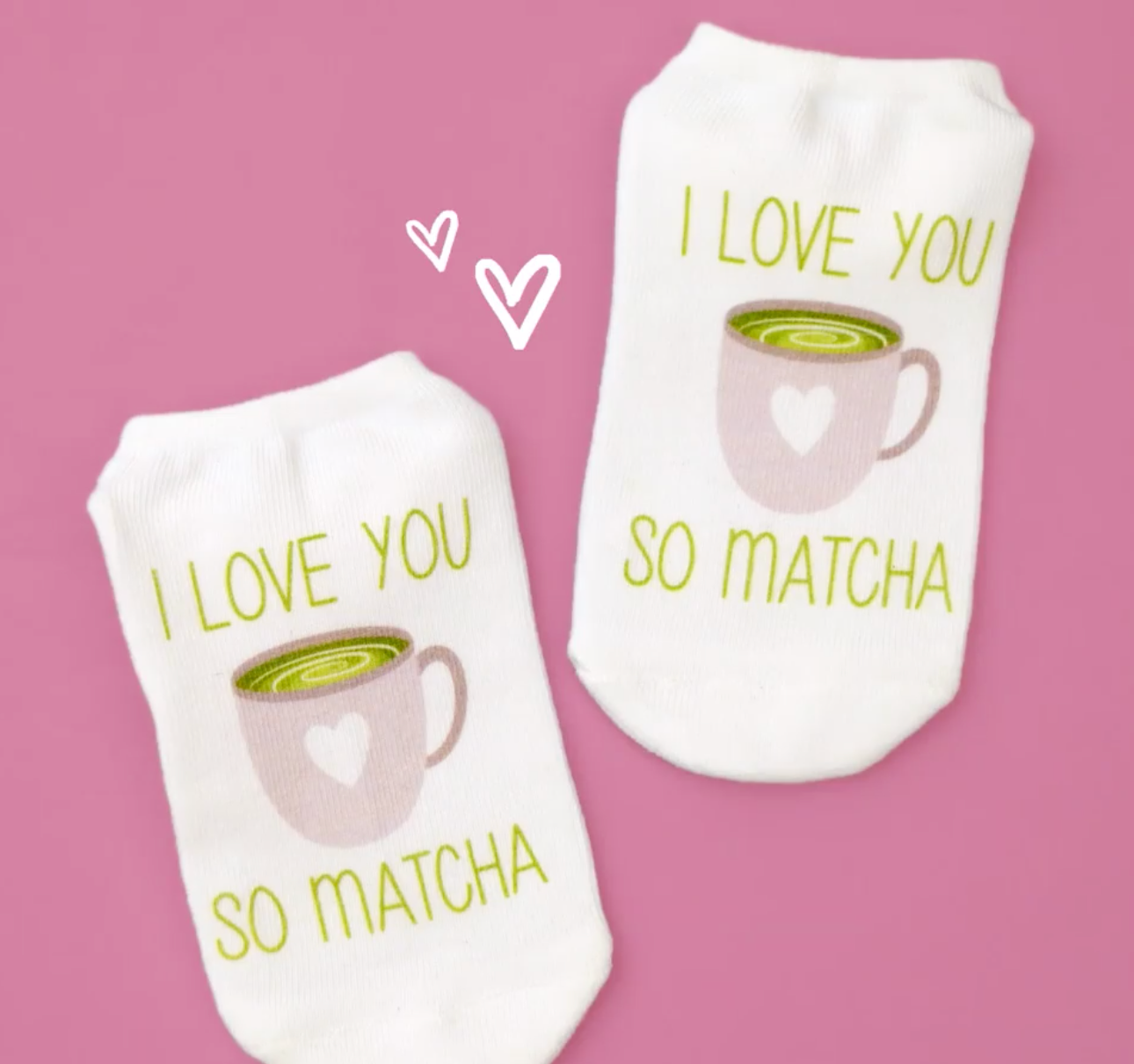 Brightening up days (and nights!) with Sockprints: 4 ways to beat the "winter blues"
December 21st, or winter solstice, is coming up. AKA: the shortest day of the year. 🌚 
The winter solstice kicks off the beginning of the winter season (cue the cozy long socks), but it also means short days (and often cold weather!). ☃️ 🥶
For many, the long nights and cold days change our circadian rhythms and reduce serotonin, the hormone that helps us feel happiness. As a result, roughly 25 million people each year feel some form of "the winter blues." 💔
While we're not therapists, we are big advocates of mental health. So today, we're sharing four of our favorite ways to get those good vibes going again. 💕 (And no… we didn't include "retail therapy" as one of them—though we do love that too! 🛍 ).
Tip 1: Get outside! 
Sockprints is a local, California-based business, so this advice may seem biased for those who aren't getting their daily Vitamin D dose 365 days a year. 🌞
But, studies have proven the effectiveness of getting outside each day on improving mood—especially during the winter. If the weather permits, taking time for an intramural game of soccer, a company softball game, or a round of golf can get the blood pumping and the endorphins flowing. (Extra points if you get matching socks for your team!)
If it's too cold, even a short walk—or sitting by a sunny window with the blinds open—is better than nothing! 
Tip 2: Find a furry friend 
It's proven that pets positively impact mental health. Having a pet reminds us that we're not alone, helps us establish healthy routines like walking and playtime, and even provides the added benefits of unconditional love! (One of many reasons Sockprints is proud to support Pets for Vets! Woof! Woof!)  🐶 💕
Not able to be with your pet 24/7? Or maybe your apartment doesn't allow pets at all? 
In a 2020 study by Psychology Today, psychologists studied the moods of individuals after looking at political, popular, and pet posts on social media. They found that the moods of individuals who looked at pet pictures reported significantly higher levels of happiness following the experiment than those who had looked at political or pop culture posts. The takeaway: even having a cute picture of your pooch can do wonders for boosting your mood. 
Placing a picture of your pet somewhere you can see it—whether on your desk, or on a bag that you can take with you anywhere (like these awesome customizable pet totes!)—is a quick and simple way to get feeling better soon!


Tip 3: Embrace your creativity with coloring
Engaging with the arts, such as painting, drawing, or playing music, has been shown to improve mental health as individuals have the opportunity to connect with themselves and their feelings through art. 👩‍🎨
But what if you're not a Michaelangelo? (And no… we don't mean the Ninja Turtle!) 😅
Simply coloring has been shown to alleviate symptoms of depression and anxiety! Our Sockprints coloring socks offer fun options for coloring and photo customization, so you can have your cute dog picture, and color it too! The best part? When you're done coloring and wearing, just wash them, and they're ready to color again! And when you've achieved your pièce de résistance, simply iron them, and your design will be permanent!  🎨
Tip 4: Make someone else's day 
Helping others has big benefits for our own mental health. 
Reaching out to brighten someone else's day—whether through a quick, emoji filled text to schedule a lunch date, a well-timed gif to make them laugh, or a small gift to let them know they're loved—can improve our own mood, too. 
Not sure where to start? 
Sockprints Share a Smile collection has everything witty, warm, and otherwise smile-worthy to help you get started! (And bonus—they're affordably priced, to facilitate even more of that sharing!)